Rethinking the Street Art market.
Tasks: Brand Identity, Product Design, UI & UX design, VR Design.
Role: Product Design Lead, Art Director, UX/UI Designer
2021
Streeth is working to pursue a new direction in Street Art market. Streeth, as a pioneer, curates, mints and auctions world most acclaimed street artists' masterpieces. On the Ethereum blockchain.
The project was a close collaboration of all team members – from the USA, Italy, Spain, Russia, Japan and Germany – and applied the very latest technology to create a website with groundbreaking design, user experience and layout. The agile and collaborative work ethic in workshops, meetings and phone conferences ensured a common understanding for each iteration of the development.
This high degree of transparency and alignment was the basis for the short development time and go-live after only few months. Gradually, the Roadmap was extended, and new functionalities will be implemented, delivering a lot of new products, from the VR to Marketplace App (iOS & Android).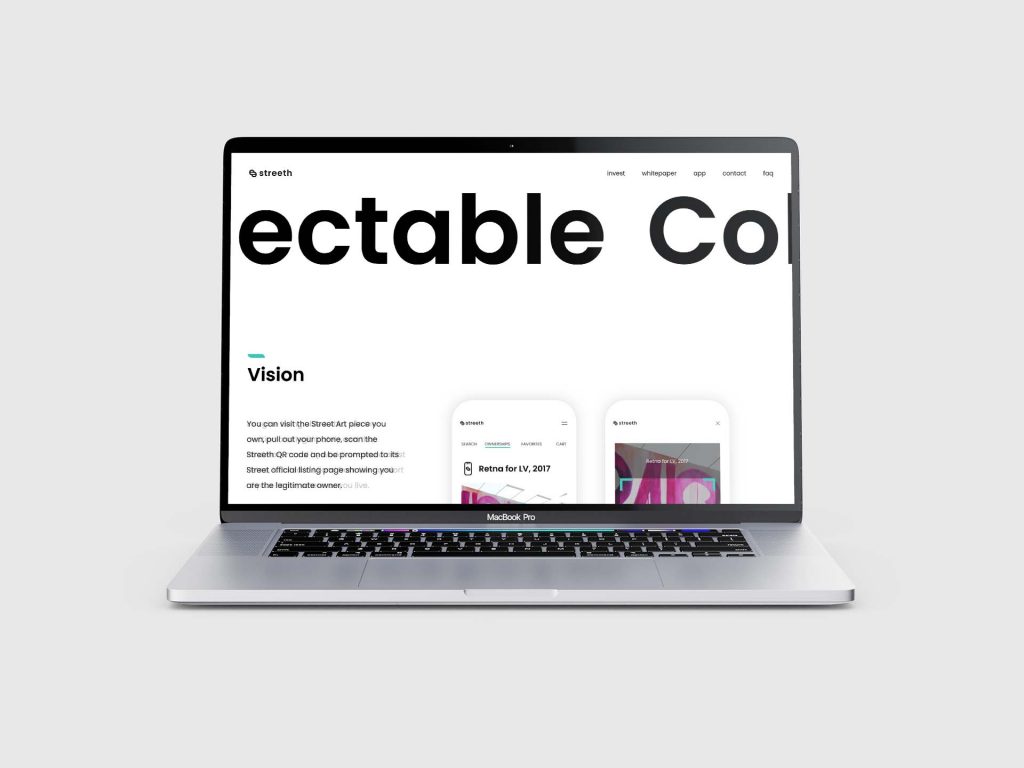 The App.
Discovering, defining, and delivering an innovative UX / UI
Bid, win the auction and legitimately own that landmark mural by world renowned artists located somewhere in the world from the comfort of your home, wherever you live.
Visit the Street Art piece you own, pull out your phone, scant the Streeth QR code and be prompted to its Streeth official listing page showing you are the legitimate owner.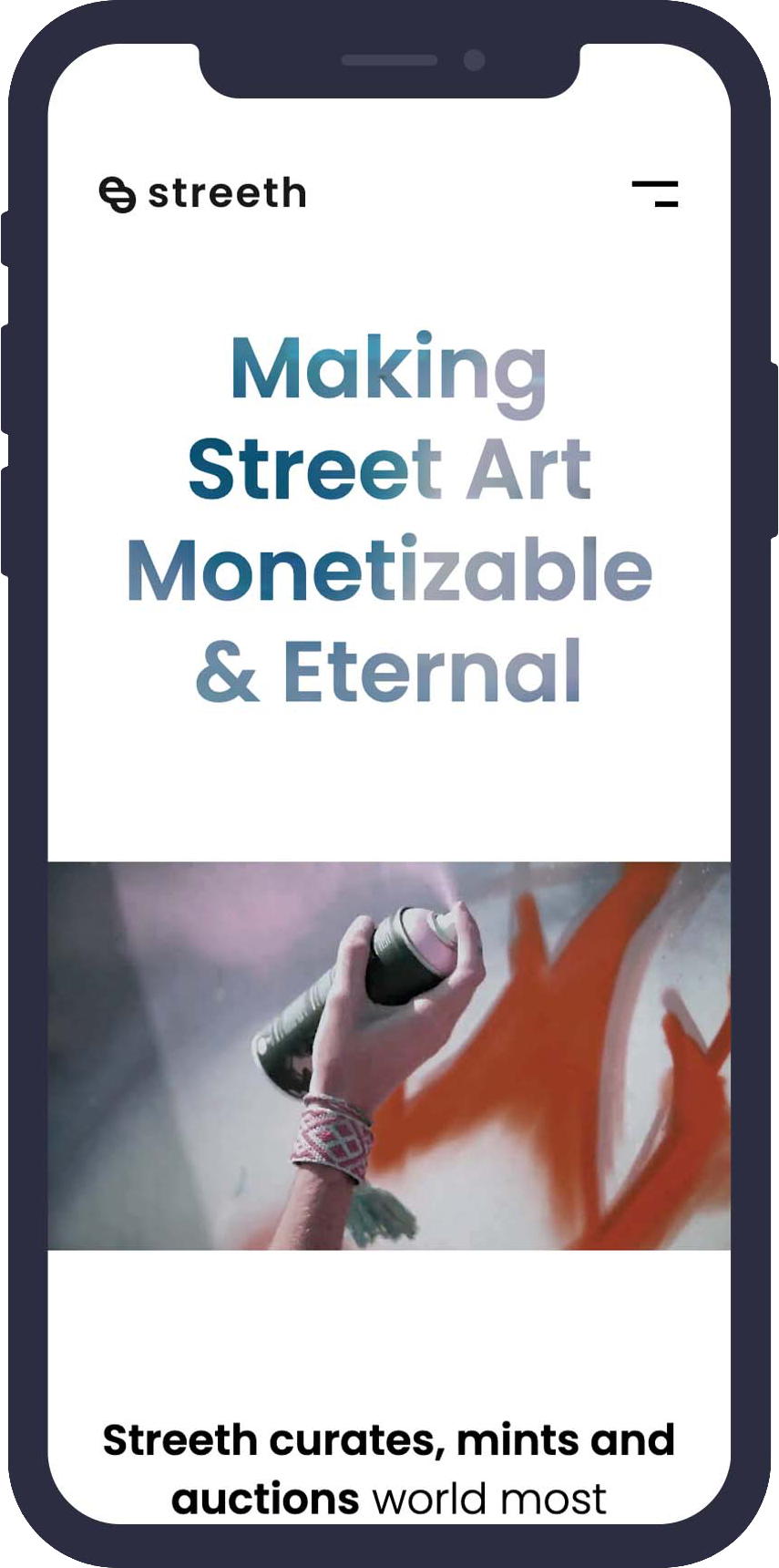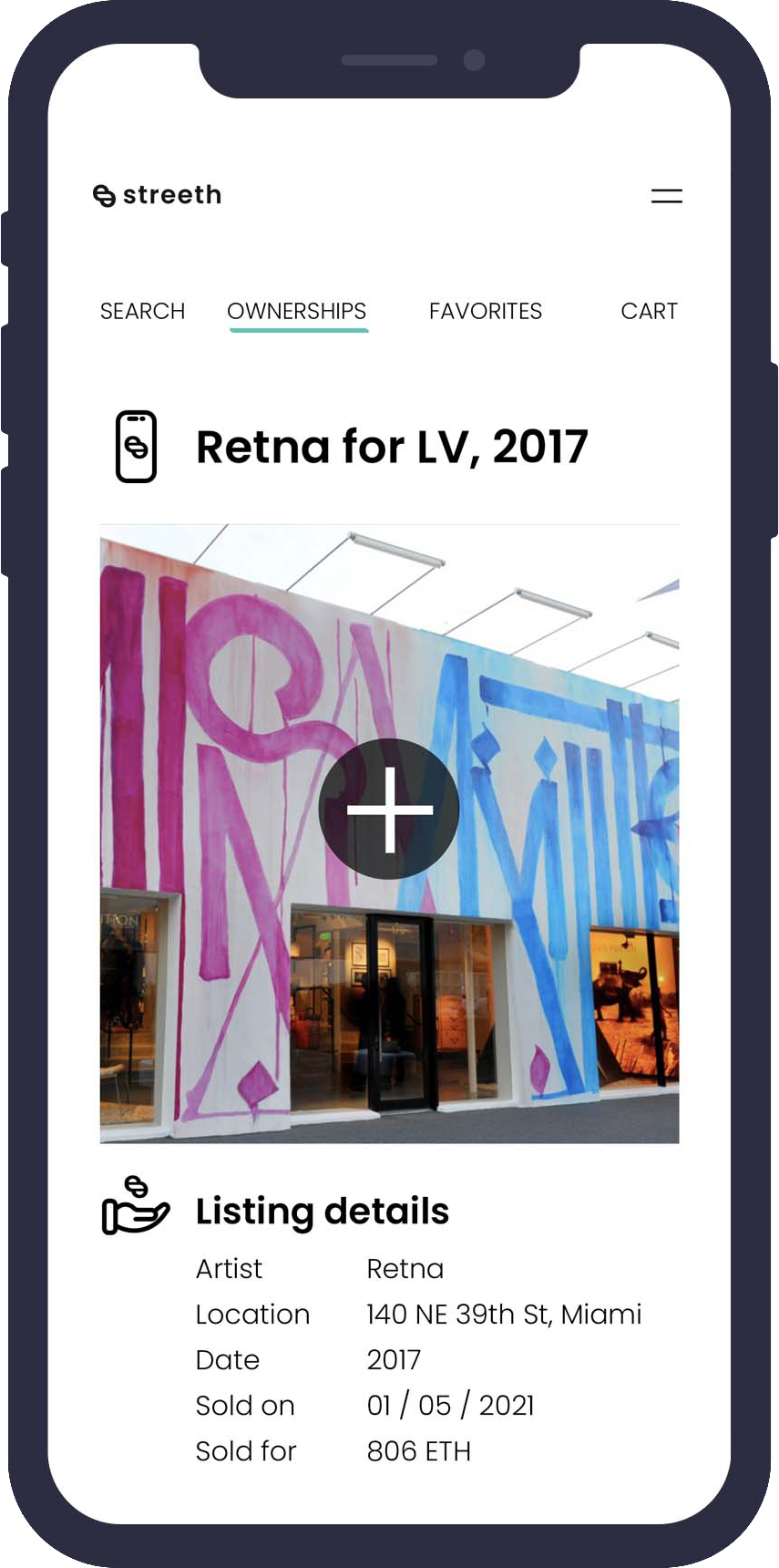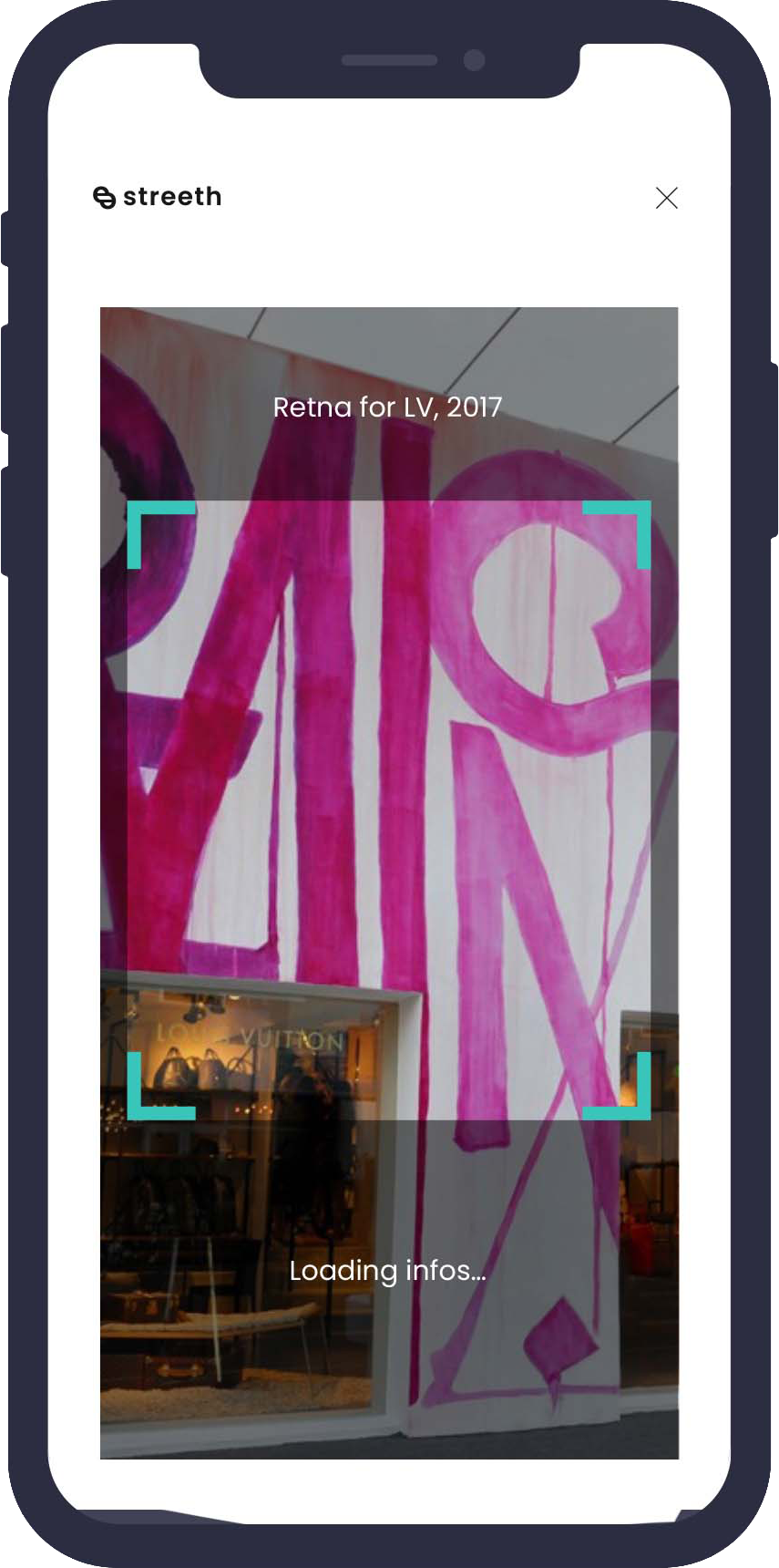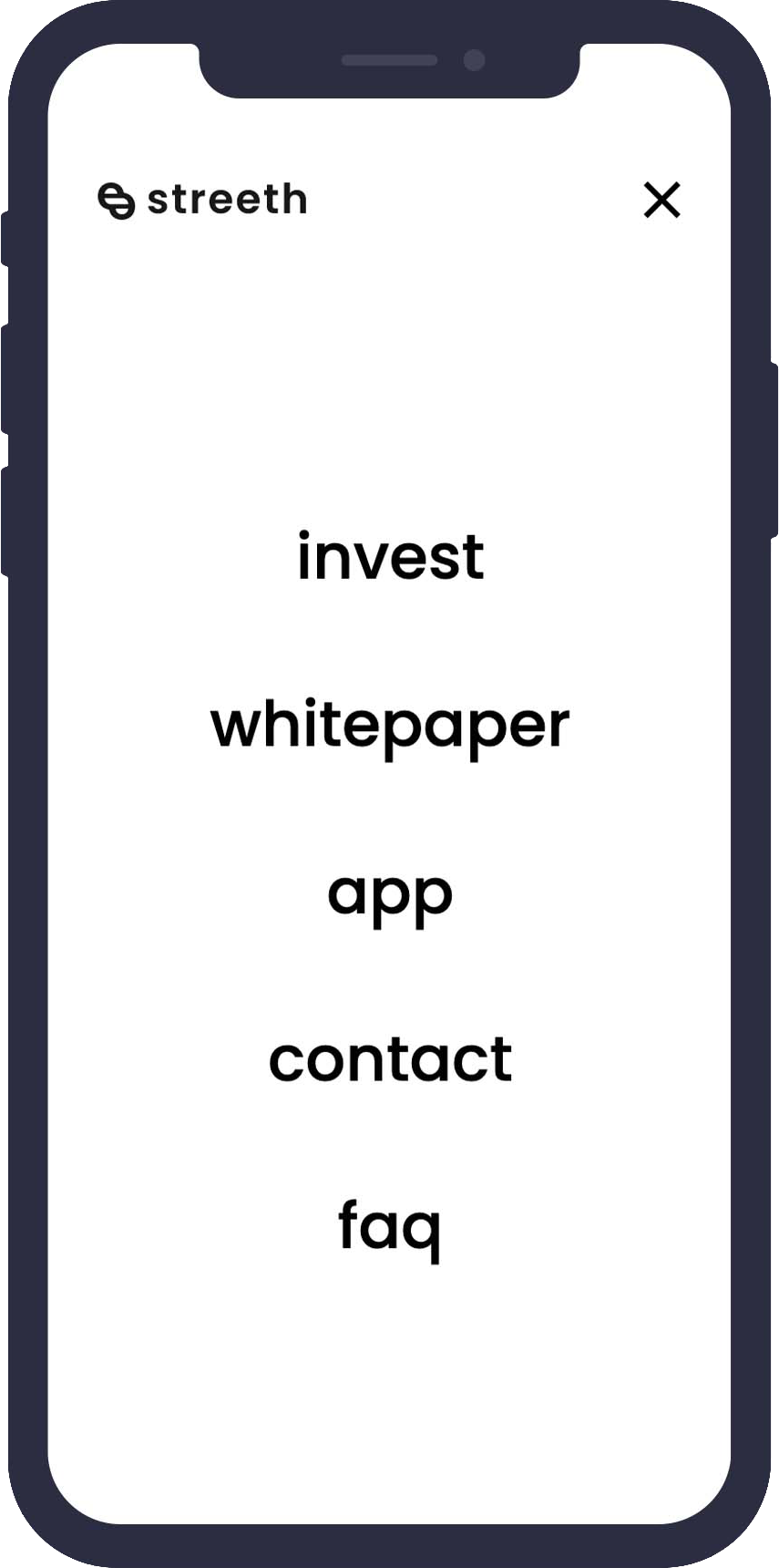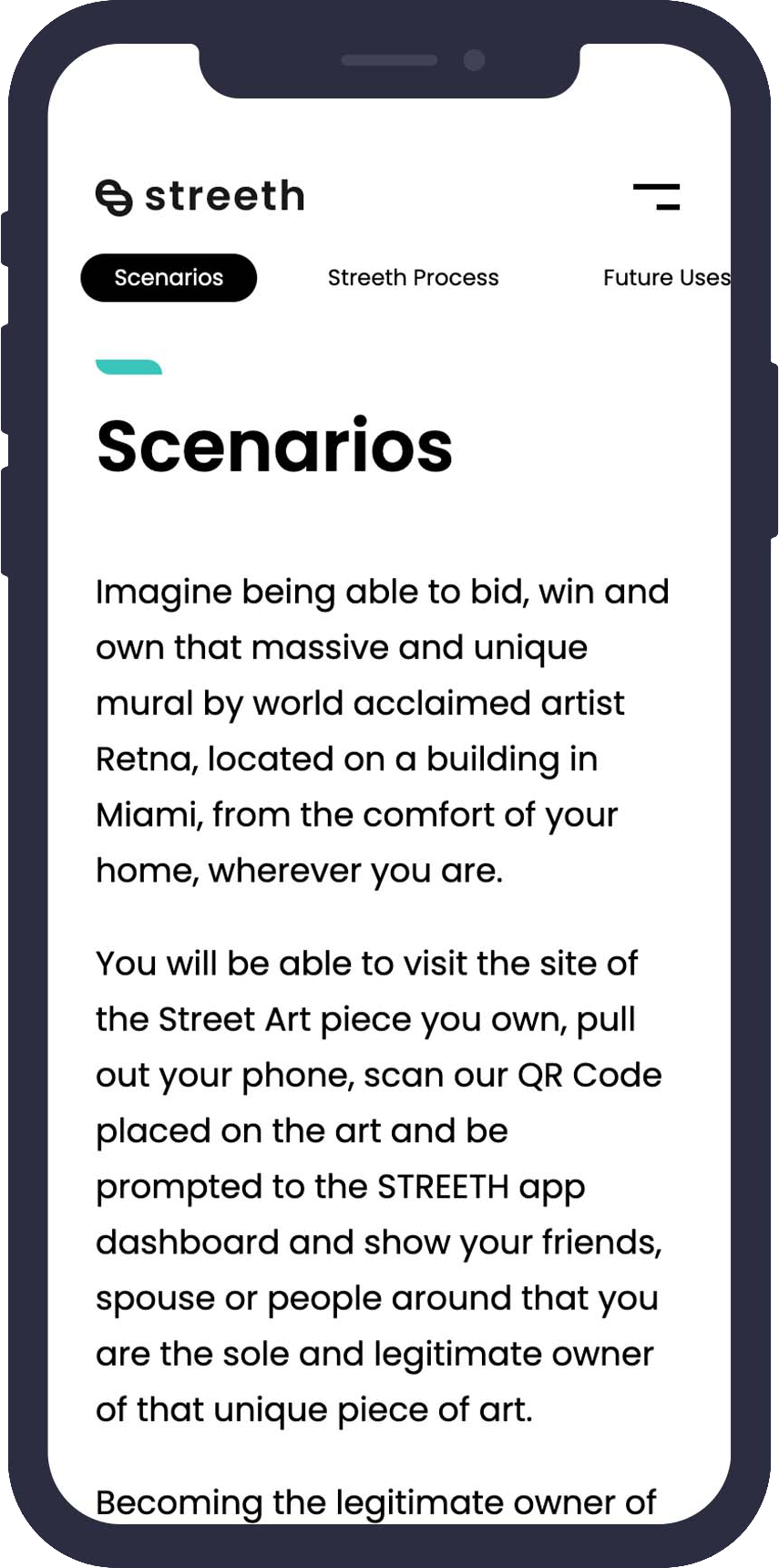 Designing the future
Giving NFTs a real, tangible use case.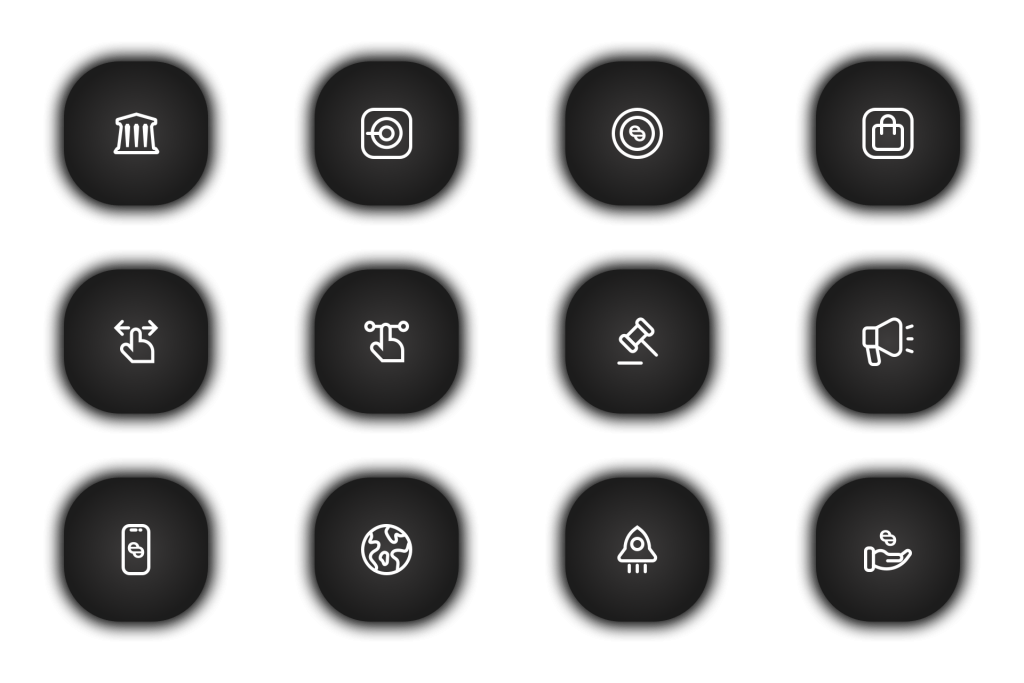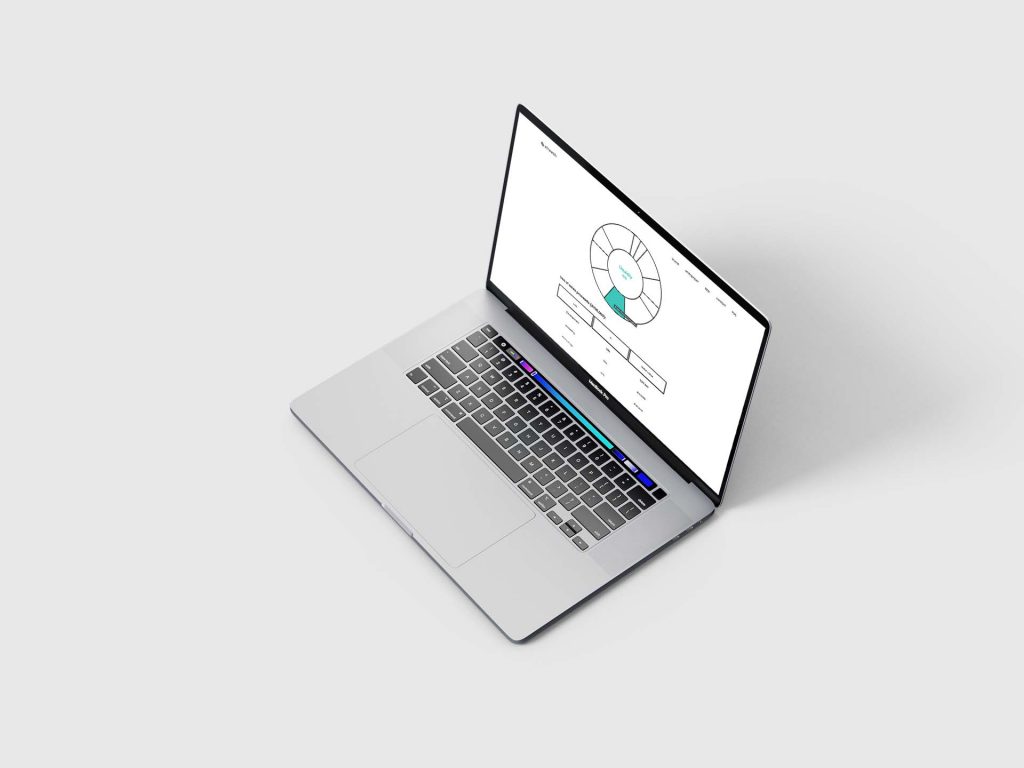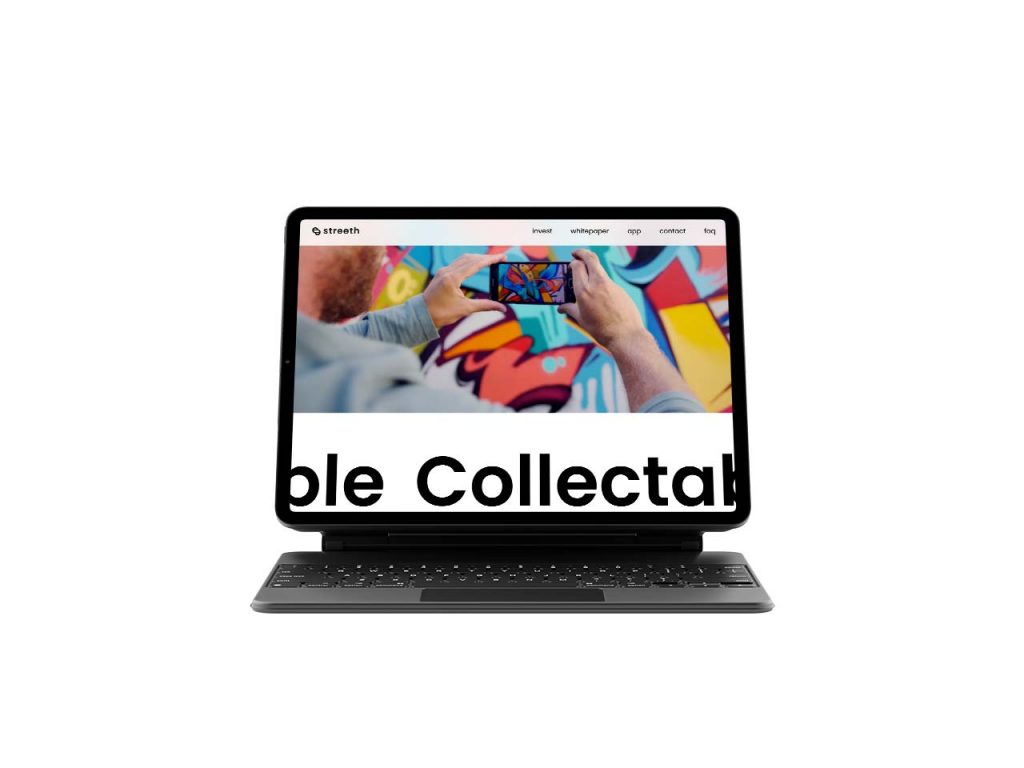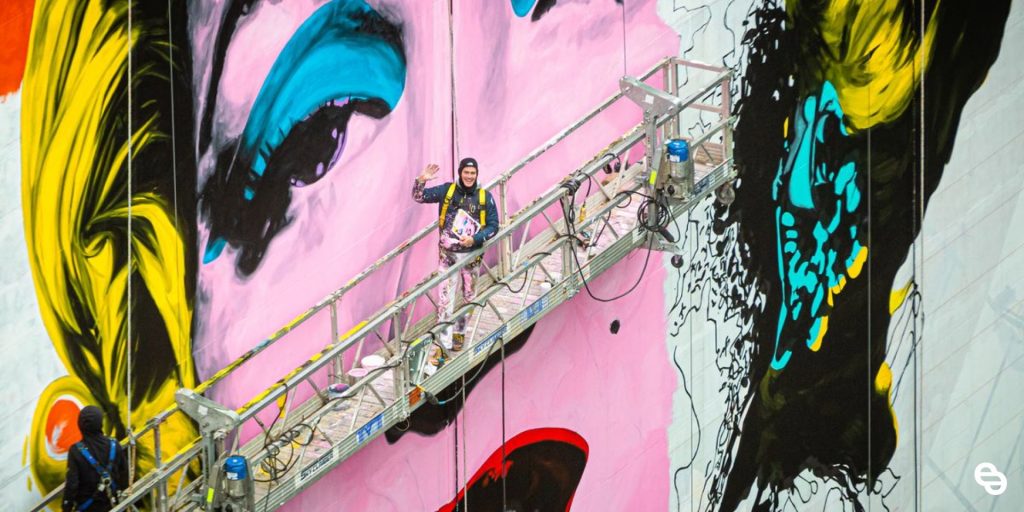 As seen on
Forbes
Wall Street International
Times (Los Angeles)
Market Watch
yahoo!
Influencive